Upcoming Events!
Service

*NOTE: IF THERE ARE TWO BUTTONS, SIGN UP THROUGH BOTH (BUTTONS "SIGN-UP" and "CLUB SIGN-UP")

---

cOYOTE cREEK cLEAN uP


Saturday, January 24th, 2015 9:00 AM to 1:00 PM @ Santa Teresa County Park
[PC: Jiahao Wang]

Volunteers will work closely with expert park staff and learn the art and science behind trail maintenance as they make improvements to Santa Teresa trails





*Click "Participate as an Individual"

---

williams crab and pasta feed

Saturday February 28th, 2015 5:00 PM to 9:30 PM
[PC: Audrey Lopez-Valdez] Scottish Rite Center 2455 Masonic Drive

Volunteers will help serve, prepare food, and make the Williams 5th annual Crab and Pasta Feed a success!

You get FREE FOOD.

Be sure to wear black pants and a white shirt if you're coming to volunteer.

*There will be more information so be sure to check back!


3 members signed up so far

Social
---
*If there's any questions or concerns about events, contact us via email or Facebook
Jiahao Wang: jiahaowang5252@gmail.com
Colin Shum: cshum101@gmail.com
Powered by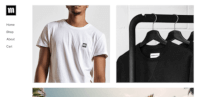 Create your own unique website with customizable templates.